Siding Installation and Repair- Belmar Roofing
At Belmar Roofing, we offer comprehensive onsite services for siding installation and repair. As a trusted provider of roofing and exterior solutions, we understand the importance of high-quality siding for your residential or commercial property. Our team of experienced professionals is skilled in all aspects of siding, from installation to repair, ensuring that your property is protected and looks its best.
Siding serves as a crucial barrier against the elements, protecting your property from moisture, extreme temperatures, and other environmental factors. It also plays a significant role in enhancing the aesthetic appeal of your building, increasing its value and curb appeal. Whether you need to install new siding or repair and maintain your existing siding, we have the expertise to deliver exceptional results.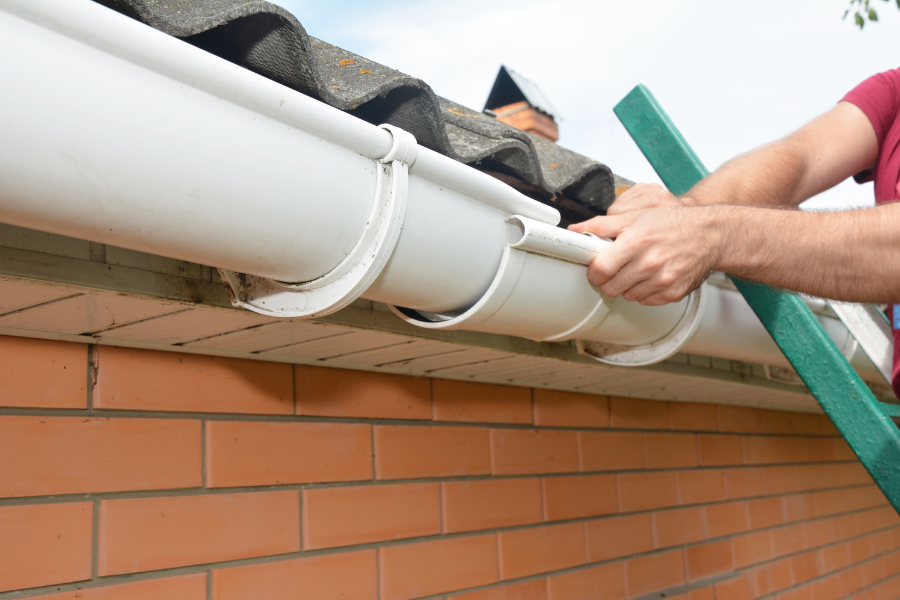 Top-Rated Siding Contractor
Our siding installation services begin with a thorough assessment of your property's specific needs and style preferences. Our team will work closely with you to understand your goals and recommend the most suitable siding options. We offer a wide range of materials, including vinyl, fiber cement, wood, and aluminum, to cater to different budgets and design preferences. We prioritize quality craftsmanship and use trusted brands to ensure a long-lasting and beautiful finish.
Once the siding selection is finalized, our skilled professionals will proceed with the installation process. We follow industry best practices and utilize advanced techniques to ensure precise and efficient installation. Our team is equipped with the necessary tools and equipment to handle projects of any size or complexity. We pay attention to every detail, ensuring that the siding is properly aligned, secured, and finished to perfection.
Siding Repair and Maintenance
In addition to siding installations, we also specialize in siding repair and maintenance services. Over time, siding may experience wear and tear, including cracks, dents, or loose panels. It is essential to address these issues promptly to prevent further damage and maintain the integrity of your siding. Our team has extensive experience in identifying and resolving siding problems effectively.
When you choose Belmar Roofing for siding repairs, our experts will conduct a thorough assessment to determine the best course of action. We will provide a clear explanation of the repair process and the materials needed to restore your siding to its optimal condition. Our goal is to deliver seamless repairs that blend in seamlessly with the existing siding, ensuring a consistent and visually appealing result.
At Belmar Roofing, we pride ourselves on our commitment to customer satisfaction. We prioritize clear communication, transparency, and professionalism in all our interactions. Our dedicated customer support team is available to address your questions and concerns, providing timely updates on the progress of your siding project.
Contact Us Today
Whether you need a new siding installation or repairs for your existing siding, Belmar Roofing is the trusted choice. With our extensive experience, skilled professionals, and dedication to quality, we guarantee exceptional service and long-lasting results. Contact us today to schedule a consultation and experience the difference of working with a leading provider of siding installation and repair services.
EPDM flat roof installations and repairs
TPO flat roof installations and repairs
BP, IKO, GAF, CRC shingle roof installation and repairs
Flat roof installation and repairs
Tell us a bit about your project and we will get back to you to set up an appointment.
IMPORTANT:
If you do not see a Form to fill out above then please email your NAME, ADDRESS, PHONE NUMBER and details about your request to 
infobelmarroofing@gmail.com
Multiple Locations to Better Serve You
With multiple locations throughout southern Ontario, our Head Office is centrally located in Cambridge just off the 401.
Our Partners & manufacturers